We were so excited to meet with the owner and creator of Bite Local, the new go to mobile app for food ordering and delivery – locally!
At Janice Dunn Estate Agents we love the concept of Bite Local, as they are supporting the local hospitality industry, and if you order through Bite Local, you are supporting Bite Local too.
Janice Dunn Estate Agents believe in giving back to our community and supporting local whenever we can. The current pandemic, COVID-19, has impacted all our lives in some way, and what has been highlighted to all of us is that our community as a whole embrace local – helping to bringing back positivity to our local small businesses.
Today we put a spotlight onto Dave – an amazing local who created Bite Local.
What inspired you to start "Bite Local"?
David: "That's another good question. I had no idea what to call it, so I had a list of about 30 different names. My wife and I were brainstorming and it was really a matter of putting the names into the computer to see what was taken. It started with Local Bite, which was already taken by a restaurant. I don't think Bite was the main one, I believe it was Eat Local or Local Delivery and Food local, I tried all these different names. Bite Local was the one that was available as a domain and so that's where "Bite Local" was born.
How did you come up with the name Bite Local?
David: "Good question. I worked in the travel industry for 25 years. So in March last year of course travel was put on hold so I had to quickly reinvent myself. like a lot of people had to do as well and across the world had to do.
I had to try to find something new, because I knew travel was not going to come back for a very long time. So I had to scratch my head and think about what was I going to do, that wasn't travel, because I worked 25 years in the travel industry and it's hard to know where to start. When I thought and heard about food delivery services like 'Uber Eats' and 'Menulog', they were charging 30%-35% to the restaurants, that really got my intention. I was thinking like that was so crazy these restaurants that are already doing it tough are paying %35 for a delivery service and that didn't make sense to me. So I thought here is an opportunity where I can possibly get involved and perhaps help restaurants.
So that's where the idea of Bite Local was born. I thought I can help restaurants provide a service to customers and then hopefully do it more affordably and also be local, which is the most important thing, because most of these apps that customers are using are foreign owned, all the money goes off-shore, they don't really live and work within our community. I saw an opportunity that's where I found Bite Local."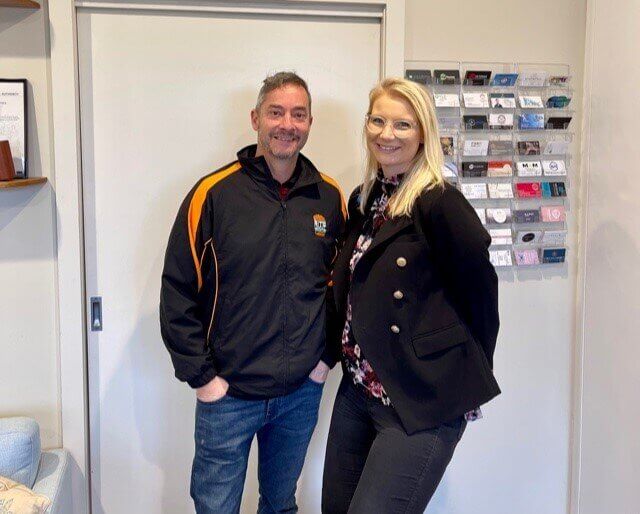 Tell us more about the Burger Logo Design.
David: "In terms of the logo a good friend of mine, Ken Cantrill, who runs an Animation Studio in Melbourne and he is very good in Digital Media and Graphic Design. I said to him 'look I have this name Bite local and I kind of think it would look good in a Hamburger'. That's all I did, I said 'can you do something'. And he came back with the colours, and the logo. I know for some this process takes years, and costs them thousands of dollars, but we kind of got on to this logo very quickly and the colours seemed to work. Being Green and Gold is kind of Aussie, although the Gold is more Orange, but it was just those colours that kind of stood out and that's where the logo came from. "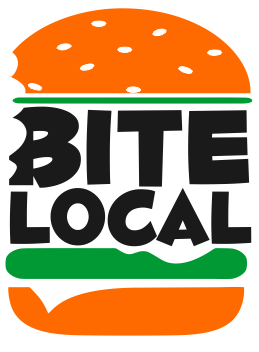 How does Bite Local work?
David: "So basically, its two things. It's an online ordering platform and a food delivery service. So online ordering, a lot of restaurants are still quite unsophisticated that you might need to ring to make up an order. Now most consumers don't like that anymore, because you are waiting for someone, who answers the phone, in the background you can hear the clattering and the noise of the restaurant, there's communication breakdown, they can't hear that your food needs to be gluten free and they didn't hear that or they didn't write it down, so there is a problem with the order. So the whole customer experience of phoning a restaurant doesn't work anymore and there's always a cost of having someone answering the phones. So online ordering is the way of the future, definitely for takeaway and delivery, it will eventually be for everything. So eventually when you go to a restaurant your only option will be to order digitally there won't be menus. So that's what we do – online ordering.
When I started Bite Local there was actually just online ordering, we didn't have delivery set up. So I was having conversations with restaurants and they were like 'yes the online ordering platform sounds good and I like that its local, but it doesn't solve the problem for us'. The real problem for the restaurants is the delivery, so I had to add that service on. That was a few months in the making, getting the software that will be talking to the online ordering platform, but will also then provide the delivery service. The delivery is the big piece to the puzzle, and we now have it. So now we have this really good platform, that integrates with the online ordering system. So people can go online, on the restaurants websites, or their Facebook page, or the bite local app, so all three channels, because consumers like different things, some people like looking at it on their phones, or on their tablet or laptop. Now you have three different channels to order food from a restaurant.
The app is the really as an abrogator, so as if you were to go into Menulog now and you feel really like Mexican, but I don't know what Mexicans is available, you can go onto Bite Local, and you will see lots of different options for Mexican food, whereas if you know what you want you could go onto their Facebook page and order what you want. So this all channels through to one ordering system with the restaurants and they have a tablet and a printer, that we set up for them and the restaurant receives the orders, print it out, give it to the kitchen and when they tell us the food is ready we send the drive and come pick it up.
It's all integrated and I guess automatic in a sense, within the system that we run. We have our own drivers, our own team of drivers. At the moment we have a team in Frankston and Mornington, eventually we will have a team in Dromana and Rosebud. So it's a bit different to Uber Eats and Menulog where they rely on the gig economy. They have no control of what drivers will be there, whereas our system knows that the drivers will be there on the given night and they can service these orders when they come in. We don't employ them, but they are contract drivers, but we still need to know who will be and who won't be on in the night so we have enough drivers so we can provide the service.
And this was a long answer to your questions."
How do you choose the Restaurants and Cafes you work with? Or how can they contact you?
David: "Initially it was just walking in the streets. So interestingly I met Janice here one day, I was visiting 'Mr Frankie' and the Pizza Place next door and started chatting to Janice, who then created some connections for me. It's word of mouth and walking into the restaurant telling them what we are offering 'We're local and we're a lot cheaper, we're about supporting you not hurting you'. And it's all about these conversations and look, with some restaurants it might be 8 or 9 times that I go in there and they are sick of seeing me and others it's the first time they see me and straight away they are on board. Word of mouth is slowly getting there, through building the branding, but some restaurants contact me and say 'hey I heard about what you're doing, can you help us out, we need your help'."
Is your future goal to expand and create a bigger company?
David: "It definitely is, the expansion part is certainly a part of the future for Bite Local. Like anything as you get bigger you can have a broader reach and have more marketing funds, so we'll be growing slowly, throughout Melbourne hopefully. Who knows how big it will get, the beauty of Bite Local is, it can be local anywhere, so even if we are in Caulfield, it would be a local operator, who would be running it, so it would be local and they would organise their own local team of drivers and own restaurants. It's really important to stay true to that local feel and be local in the community and supporting sporting events and sporting clubs, like for example I'm the Mornington Main Street Chamber of Commerce, we have joined the Frankston Basketball Associations, sponsoring them. It's just about trying to give back to the community."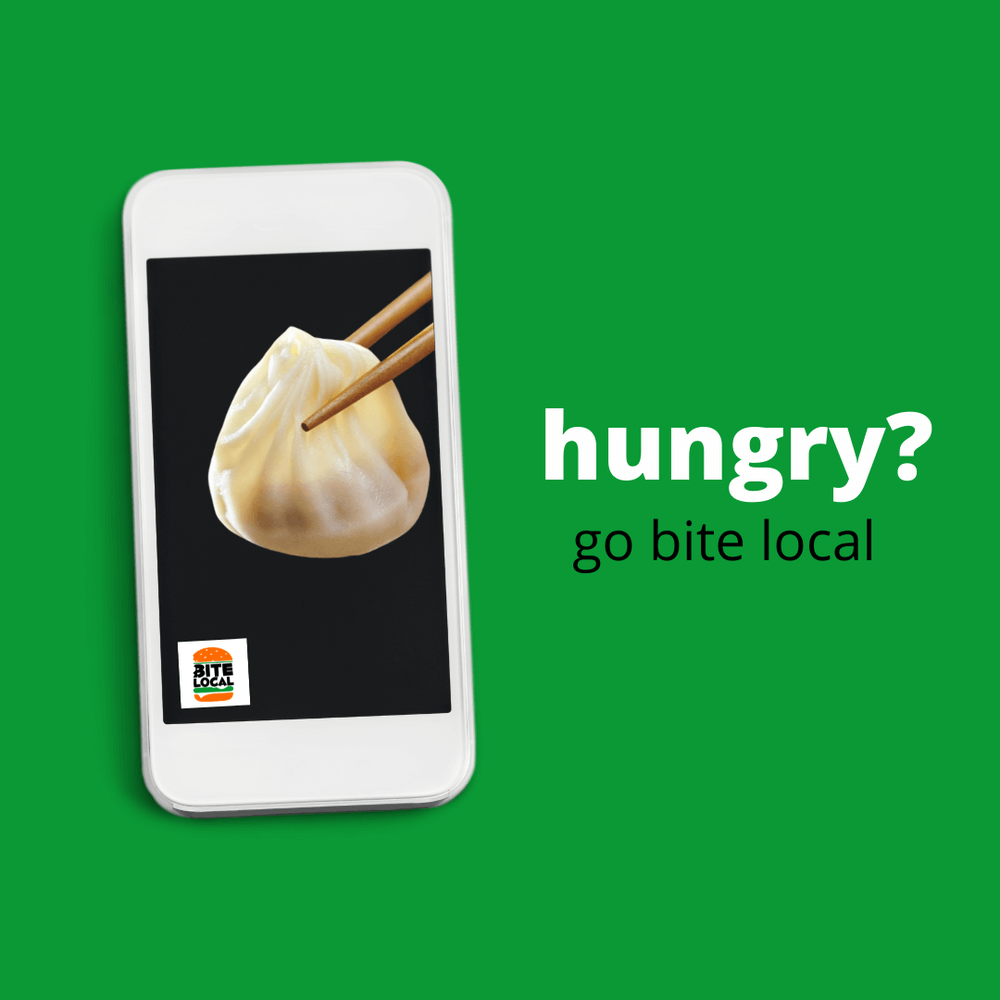 What were challenges you had to overcome to create this business?
David: "The initial challenges working out what I wanted to be, what Bite Local was and what it is going to stand for, like I said before I didn't start out wanting to do deliveries, because I knew that would be a really challenging thing. But sometimes the hardest thing is what you have to do.
Then it was working out commercially what was going to work for restaurants, but also make it a viable business. And then once I had that upright, now restaurants love it, I don't really have a problem signing on restaurants. My biggest problem is customers, is getting customers and getting out to reach customers, who have Menulog and Uber Eats on their phone. I got to now ask them to have another APP and people are like 'argh I don't want another app on my phone'. I have to show people that we are here to help and hopefully convince people to give us a crack. "
In which way did the Lockdowns impact your business?
David: "We are definitely a lot busier during Lockdown, but you know the business is not set up as Covid meteor reaction, it's a long term viable business. The lockdown helped a little bit, but I need more long-term growth, like more brand awareness and marketing."
Tell me about the experience being talked to by the Herald Sun
David: "Oh yeah, that was very early on. I think they just acknowledged something new and something local. I met up with them and had an interview with them. That was really exciting, unfortunately not a lot of people read the papers, because you have to be a Member subscribers, but it was exciting. But in terms of Marketing we do a lot of different things, like we get your Janice Dunn Flyers in our letterbox, we do the same thing for Bite Local, we have some nice flyers that we drop off, which are hit and miss. We measure our Marketing on downloads. Obviously we do a lot of digital marketing, I've got a sign on a local bus now, which is really exciting and we have some signage down on Mornington Main Street, it's hard to measure the success of these things. "
If you had one piece of advice to someone just starting out in business, what would it be?
David: "Wow, okay. My first advice which sounds a bit Aussie 'have a crack', as that's really what you're really doing in any business. I'm sure that is when Janice started with her business was about 'hey you know what I've got something here that of value to the community and can work I will have a go at it I will have crack'. So that would be the first thing, but really my advice would be you've got to have a solution to a problem. And I think that's the biggest thing in business, you know. It needs to solve a problem and I feel with Bite Local it solves a problem and that's why it's doing okay, and it's got the ability to build as it solves a problem for the restaurants. The other things that is really important is to stay true to the values of the business, we've got really strong core values, as you do here at Janice Dunn and people love that, people want to support something local, something that you wear with a badge on it, that you can go out and knowing this business is really well known in this community and you have your own values and integrity that you stay true to."